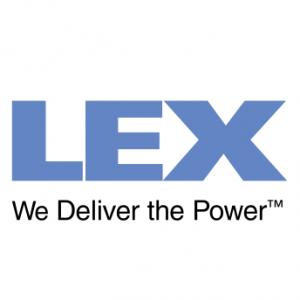 Lex Products not only moved locations earlier this fall, but they continued to to develop and bring life to some new products and services.  At LDI next week, Lex Products will be showing off a number of things and well as letting you in on a couple of new things that are coming up.
Here is a listing of new things to see at LDI from Lex Products.
New, industry leading Multi-Cable Legending – Have your company name printed the full length of your EverGrip multi-cable assemblies. A great way to promote your company while reducing losses due to theft.
EverGrip – now has a Weatherproof Cover option. Take a look at this innovative way to protect your EverGrip Molded  Multi-Cable investment. .
New Slim Dimmer Plus with DMX – Take a look at the new addition to this compact 1.8kW dimmer line. A must have addition to your portable lighting kit. Perfect for places where you need one dimmer or one more dimmer.
Lex Does Audio – We now have a comprehensive line of audio cable assemblies. Take advantage of one stop shopping for all your power, audio and data cable assembly requirements.
Lex will also have a sneak peak at some up coming products:
Vanten Connectors – Revolutionary line of single pole connectors that improve safety and ease of use.
Redesigned Brick Portable Distribution Box – The smallest part of the PowerHOUSE™ line utilizes unique construction and engineered thermoplastics for a lightweight compact package with all the features you expect in a Lex box PowerHOUSE™.
Audio Stage Box – Learn about our Remote Microphone Stage Box. Made of durable extruded PVC with Nylon end caps. Available in 8, 12, 16 and 20 channel versions. Can be configured for any combination of inputs and returns. Easily customized with cord grip or multi-connector of your choice.
Here is another good reason to stop b Lex Products booth, (2020).. WIN A FREE iPad!  If you have not done so already, register for a floor pass using led Products registration code and you will be automatically entered into the contest to win an Apple iPad that they will be giving out at their booth.
Share

Comments