The morning sessions of the Broadway Lighting Master Classes from 2010 are done and in the books. Let me just say, WOW… I'll say it again, WOW. Listening to Jules Fisher talk about lighting is amazing. He talked with such passion and insight in the the business and the art form that is lighting design.
Yes, Mr. Fisher did read his lecture from his notes with interjections of stories and comments, but the passion and love behind what he was talking about could still be felt by everyone in the theatre. All through out his lecture, An Approach To Stage Lighting Mr. Fisher quoted other lighting designers, writers and painters with quotes that related to lighting and made me tingle with goose bumps. It was just so exciting to take in such an amazing lecture about lighting and concepts.
As I come from a technical background with regards to lighting, I have gone just a bit with out "talking shop" or design concepts for a while. Mr. Fishers lecture put technologies and lighting instruments aside and really opened yours eyes to the perception and theories of lighting. I haven't talk theory in forever and Mr. Fishers lecture reconfirmed why I love what I love light.
I have to keep this a bit short as I still have to grab a bite to eat and talk to some of the manufacturers at the showcase all before we head into the afternoon session. I'll leave this post with of of the greatest quotes I have ever heard from Mr. Fishers lecture. In regards to providing variety with your lighting and the viewers eyes, "tingle the cones" & "make it a party for the pupils".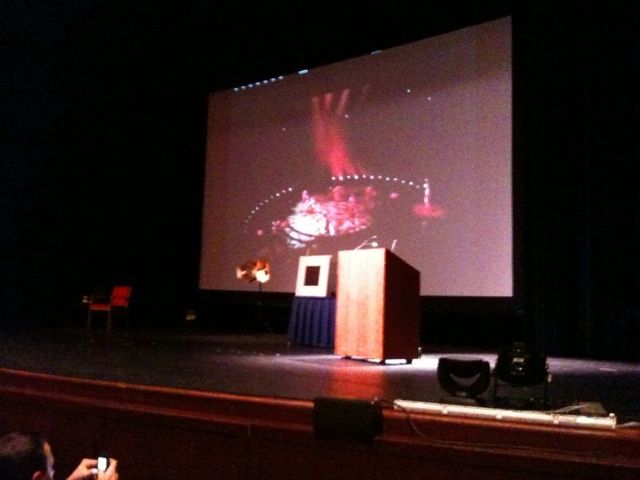 Share

Comments