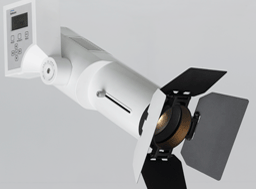 Philips Selecon has a new Architectural LED fixture available, the PL 1. It uses high output and fully homogenized RGBW LEDs with a variable beam from 14-50 degrees.
The PL 1 makes perfect sense for museums and other architectural installations where UV light may cause problems.  The PL 1 produces no ultra-violet (wavelengths of less than 400nm) in the UV-A, B, C or infrared (greater than 775nm) spectrum.
The fixture also has the ability to define maximum energy consumption with built in power preset from 30 watts to full power along with fan noise management.
For more information on the Philips Selecon PL 1 LED fixture, visit their website at www.seleconlight.com.
Share

Comments