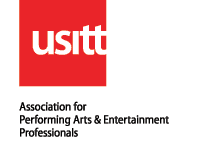 The USITT Lighting Commission for Programming is calling on lighting professionals for session ideas for the 2011 USITT conference.
The USITT Lighting Commission is gearing up for the 2011 conference and is looking for ideas and session submissions. Sessions may consist of a single speaker, round table discussion, interactive workshop, or panel discussion. The workshops are 75 minutes long and should focus on lighting technology, design, history, education, safety, or projections. 2011 will be a Light Lab year so ideas for displays in the lab are also being sought.
Submission need to be in by March 26, 2010 to be considered. The Lighting Commission will review and submissions at the 2010 Conference & Stage Expo in Kansas City. Download the submission form or fill out the online form.  To volunteer to work on the 2011 conference, come to the Lighting Commission meeting at this years conference in Kansas City.
I have submitted my idea, have you submitted yours yet?
Share

Comments