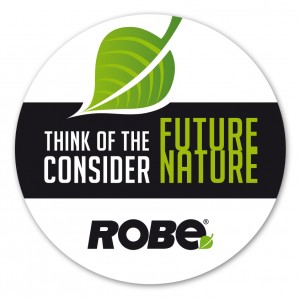 Robe has some huge news for PLASA next month.  They are keeping the product announcement under wraps right now, but they will be announcing 7 new products at PLASA.
What makes these seven new fixtures exciting is the commitment to going green that Robe just announced.  Robe is launching a major new green initiative – "Think of the Future – Consider Nature" – at PLASA 2010 to underline its ongoing commitment to developing and producing genuinely cutting-edge, innovative and energy saving products.
Each of the 7 new fixtures will be environmentally friendly by saving up to 30% in energy savings.  Compared to what, I am not sure, but energy savings is always a good thing.
I am expecting to hear more about these new products well before the opening of PLASA, but who knows when the Press Release will come in.  Stay tuned.
Share

Comments