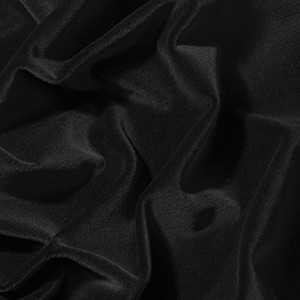 Are you not happy with your current stage drapes?  Are they just not black enough for you?  Rip them suckers down.  Rose Brand has introduced a new magically blacker velour called Wizard Velour! Ok, let me clarify, no magic has been performed here.  They don't have Harry Potter in some backroom chained to the wall mass producing Wizard Velour.  But it would be kind of funny as a pre req for graduation at Hogwarts… One semester of Wizard Velour Production. ANYWAYS…
Rose Brand recently introduced their latest stage drape fabric, 25oz Wizard Velour.  It is the blackest, most light absorbing, opaque, flame retardant, 100% cotton velour. With claims like that, it has to be magic!  Actually, it's in the fiber.  Wizard Velour has a fine mercerized yarn at 1190 pile tuff per square inch.
You can pick up your very own yardage of Wizard Velour at www.rosebrand.com.  Cut yards run $28.75 a yard while uncut yards run $23.00.  By the way, you have to purchase that in a 55 yard bolt!
Side Note: iSquint.net does not recommend ripping or tearing down ANY stage drapes at any time or in any situation.  Come on, it's just not safe!
Share

Comments