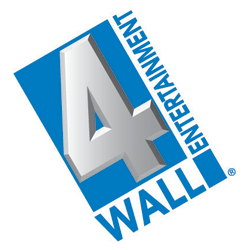 I have heard through the digital grapevine an interesting piece of news about 4Wall Entertainment Lighting. If you don't know about 4Wall, here is a little background info.
4Wall Entertainment is a full-service lighting company that specializes solely in providing entertainment lighting systems. We are proud to say that we don't try to focus our resources and talents on anything other than providing quality lighting. This ensures that we don't spread ourselves too thin, so no matter the size of your production, you'll be treated as if you're our only client and your project will receive the care, dedication, quality, and expertise which have become the hallmarks of 4Wall.
Just recently, 4Wall opened a new location right here in Washington, DC, 4Wall DC, making that their 4 location in the United States. Well, it sounds as though 4Wall will be adding a 5th "wall" or office to their business. I haven't been able to lock down a location as of yet, but source deep within the wall hinted at a US location. Pretty vague hint as the states are rather large! I'll keep after them and get more information, stay tuned!
Share

Comments