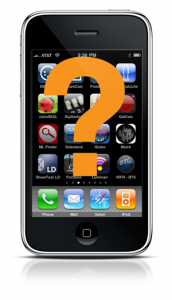 While down at the Southeast Theatre Conference, (SETC), I previewed yet another lighting iPhone app.  While I can not say to much about it here as it is still in development and beta testing… I can say it is nice!  It is going to make some lighting folks lives a little bit nicer and easier to function.
The app will be geared towards a select bunch of lighting folks as it is a proprietary app. What does that mean?  Think about controlling your console from the iPhone or iPod Touch. From there, I will leave you to your imagination and own speculations.
There was no mention of cost of the new app, but I can only assume that it will either be free or fall in line with similar lighting apps already on the market.  So when is this new app going to hit the street?  As of right now, beta testing is in full swing and a release date is expected late first quarter, early second quarter of 2010.
Keep your eyes peeled for more information to come here on iSquint.
Share

Comments