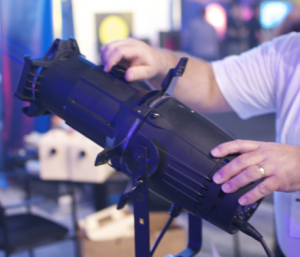 Couple of weeks before LDI, I mentioned something about the latest LED product from Strong Entertainment, the Neeva.  This is one of the things that I was dieing to see at LDI and I was some what impressed.
What is neat about the Neeva is that it is the same size as our beloved tungsten fixture that we use day in and day out, but it uses LEDs.  More specifically, it uses RGBA or RGBW depending on which fixture you decide to go with.
What really floored me about the fixture… the price.  The retail price of the fixture is $895.  895 USD DOLLARS!!!  Talk about a mind trip! Here is the quick video I shot of the Neeva on the show floor.
Thanks Paul!
Share

Comments