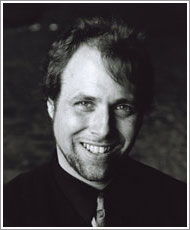 LEDs and gel, who would have thought about that?  typically when we think LEDs we neglect our old trustworthy and reliable friends, the gel color.  LEDs have color changing abilities right in them, whether that be an RGB, RGBA, RGBW or any other combination of different colored LEDs to change colors right in the fixture.
Not so fast there Mr. Lampy, not all LED fixtures are color mixing.  Look at the new Aledin from Robert Juliat, or the Mac 350 entour fixture.  What do they both have in common, white LEDs.  So we have to go back to our old friend the gel to change the fixtures color.
Thomas Hase, working with production designer David Gallo, evolved a unique view for lighting a production of "The Wiz".  Rather then using color mixing LEDs, he used Rosco gels to create his colors. Take a look at Rosco's write up about how Mr. Hase did it.
Share

Comments