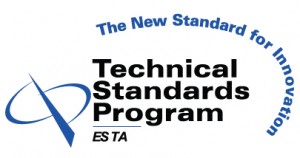 Time to get your reviewer hat on.  ESTA's Technical Standards Program recently released ANSI E1.15-2006 (R201x), or better known as Entertainment Technology–Recommended Practices and Guidelines for the Assembly and Use of Theatrical Boom & Base Assemblies for Being Considered for Reaffirmation.
Here's the scope of the document:
The standard sets minimum specifications for the assembly and use of variable and fixed-height luminaire support devices, commonly referred to as "boom and base assemblies." This standard does not apply to towers, ground-support structures, or other devices that use winches or other lifting mechanisms, and does not apply to aluminum tripod or other similar lightweight stands, or stands with castered bases.
The public review of the document is up till January 4, 2011.  Head over the the TSP document center and help out the industry.
Share

Comments