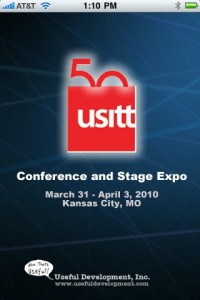 Not to long ago, USITT and Useful Development announced the release of the USITT iPhone App.  Useful Development is the iPhone App developer that worked closely with USITT to design and layout the USITT App that provides the conference and session schedule right on our favorite hand held device.
It looks like USITT and Useful Development are not done with the app.  I have heard through the digital grape vein that development of the iPhone app is not yet done.  While the core of the app is in place and ready, Useful Development has many, MANY more features planned and preparing to release before the Conference and Stage Expo next month.
One of the things that I am excited to hear about is the addition of a floor plan and booth layout of the Stage Expo being added to the iPhone App.  Rather then carrying around a printed copy of the conference guide with the show floor plan, it will be directly accessible via the iPhone App. My under cover operative leaked a couple of screen shots of the next update to the USITT App with "Maps" added. The first of a couple updates to the USITT App are expected to hit the iTunes App Store anytime now with the Maps feature.
There are additional features that will be added to the USITT App, again, before the Conference and Stage Expo next month.  Once my under cover operative is able to sneak additional information out, I'll be sure to add it here.
If you haven't done so already, you can download your FREE copy of the USITT app right from the iTunes App Store.  Any and all updates will be free as well.
Here are some screen shots of what the Maps feature will look like when the App is updated.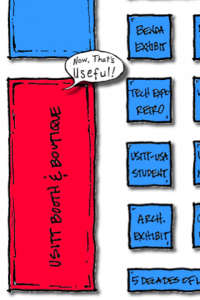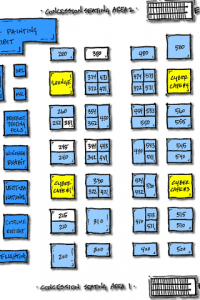 Share

Comments