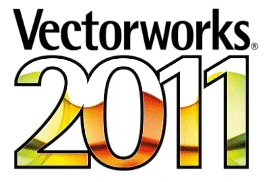 Fire up Vectorworks 2011 and check for software updates.  Nemetschek recently released an update to the software with Service Pack 2.  This update is for all version and flavors of your Vectorworks product.
The Service Pack 2 includes all kinds of things.  There are a number of fixes having to deal with areas of walls, planar objects, exporting PDF files and just general software stability.
Updating the software is pretty easy, just check for software update right in the software and Vectorworks will walk you through the process.  Service Pack 2 weighs in at 163 mb so depending on your network connection, prepare to download, update and get back up and running.
Learn more about Vectorworks by visiting www.nemetschek.net.
Share

Comments