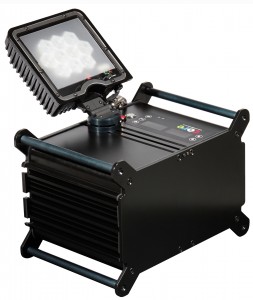 Wireless Solution Sweden AB has announced CORE Lighting of UK as the latest OEM partner to build W-DMX™ into their products. The technology will be installed directly at their London facility.
CORE has developed a range of rugged battery-powered LED lighting products for the 'Temporary Events' market – both for indoor and outdoor use. With the addition of W-DMX, these compact, battery-driven fixtures are completely cable free, yet offer the brightness and all of the colour choices that designers have come to expect. Plus, the absence of cable these days is quite welcome in "green" installations.
W-DMX comes in the POINT20 & POINT30 Indoor/Outdoor Units and the POINT30 IP65 Outdoor Unit. Key Features include 2500 lumens with attractive full white; Red, Green, Blue + White LEDs for colour depth & efficiency; 20-24h battery life exceeding 12h for most applications; W-DMX control with upgradeable master/slave; Upgradeable WiFi remote controlled operation; and Minimal maintenance with no fan & built-in self-test. The units are aesthetically pleasing with a stainless finish for indoor applications and rugged design for outdoor – both designed for repeated rental.
For more information about W-DMX™ by Wireless Solution, visit www.wirelessdmx.com. Visit CORE at www.corelighting.co.uk.
Share

Comments