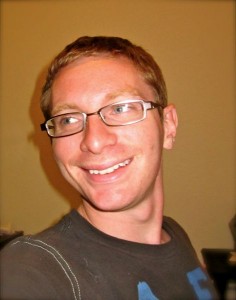 I'm not gonna lie, this is pretty sweet. Not only do I get to go to the coolest trade show in the world (I mean, it's the trade show that showcases everything that other trade shows use to showcase and highlight their stuff), but I get to help those who can't make it experience it. It's a lot of show floor and I look forward to working with Justin and all the other contributors to cover every inch of it. I'll be focusing on data distribution and infrastructure as well as some hands on time with as many consoles as I can.
The show this year is in Vegas, and to be honest I've never been. I'm looking forward to seeing what else is around, maybe talk my way backstage to a couple of shows.
Back in Orlando I'm a freelance lighting designer, programmer, and draftsman. Between gigs you'll either find me bouldering at the local climbing gym (Florida is pretty flat people) or at the dog park with my dachshund, Oscar. I've also been known to frequent the local Apple store. A lot.
Oh, I also insist on taking pictures. With everyone.
Don't be shy, If you see me come say hey. I look forward to meeting all of you!
Share

Comments