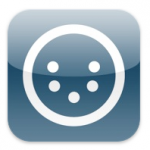 That is correct, West Side Systems is leading the pack on native lighting apps on the iPad.  West Side Systems just announced the release of the iPad update to their DMXCalc app in iTunes. The iPad version of the app combines the address calculator, DIP switches, DMX level reference, and a new block addressing display on one screen. The new Blocks page, on both iPhone and iPad, is a huge help when addressing a sequence of moving lights, dimmer packs, or other devices. Loaded with a start address and a block size, it lists all address blocks in the current universe, and can display a breakout of the local and absolute addresses for each slot in the block.
Standard features of DMXCalc include translation between local and absolute addresses in any universe; DIP switch display for setting device addresses or decoding the address of a device; and a DMX level reference listing hexadecimal, percentage, and MIDI values for all 256 DMX levels.
DMXCalc is a $ .99 download from the iTunes store.  For current owners, the update is a free download. To learn more about the DMXCalc for the iPad, visit West Side Systems web site at www.westsidesystems.com. Here are a couple screen shot of DMXCalc running on my iPad in my favorite orientation, landscape.
Share

Comments