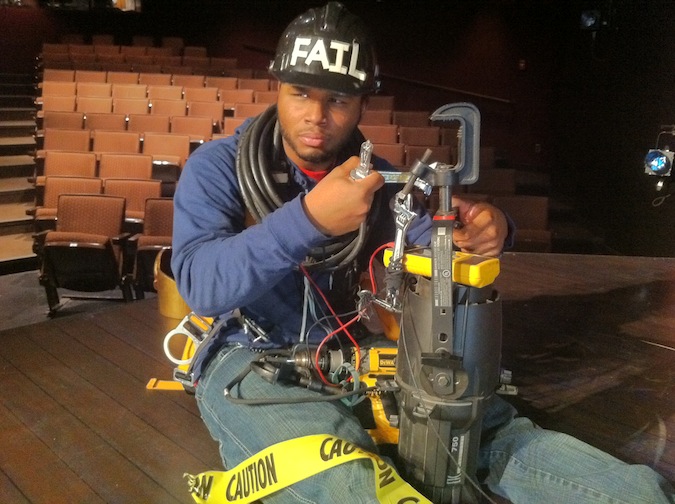 Last week I announced a contest for the brand new Flat Ultimate Focus Tool from StageJunk.com.  I put a call out for photos of why you NEED the FUFT and the tool that you would be replacing the FUFT with.  Out of all the entries which were just as hilarious and awesome, Jason Lynch from Syracuse New York stood out as the winner.  Not to say that everyone else's photo were not creative and just as hilarious,  but the FAIL hardhat won me over!
Congratulations Jason, that is a great photo, I love it!  Check your email.  Thanks to everyone that submitted photos for the contest, you all rock and are highly imaginative people, keep up the great work!
If you are not Jason and you still want the Flat Ultimate Focus Tool, head over to StageJunk.com.  The FUFT has not made it to the website just yet, but you can contact Rob Junk and purchase your Black or Silver FUFT for just $20. Thanks again Rob for providing the FUFT for the contest!
Share

Comments