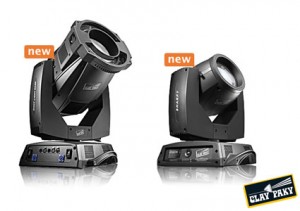 The gents at ACT Lighting sent me a invite to their Clay Paky open house that they are having at their New Jersey office next week.  While I would love to go, I will be knee deep in InfoComm in Orlando.  If you are in the New York City metro area, put the ACT Lighting Open House on your schedule.  Here is more information from the email.
Please join us June 14-16 at our facility in Hackensack, NJ.
On display will be the Clay Paky range of automated fixtures, featuring the award-winning SHARPY and the innovative new Shotlight Wash. Also on hand will be our full product range including the grandMA2, as well as MDG's theONE multi-function atmospheric machine and A&O/alpha one's xenon fixtures.
The event is open to all. Come anytime or RSVP for a specific appointment.
Where: A.C.T Lighting, 122 John Street, Hackensack, NJ 07601, (201) 996-0884
When: Tuesday, June 14, 12:00pm-7:00pm, Wednesday, June 15, 10:00am-4:00pm and Thursday, June 16, 10:00am-4:00pm
Cocktails and refreshments will be served Tuesday from 4:00pm-7:00pm.
Share

Comments