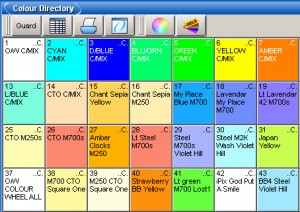 Hog users rejoice.  Barco/High End Systems is on the verge of releasing their latest version of the Wholehog 3 operating system.  Here is a blurb from the website:
Software version 3.2.0 for Wholehog products is on the verge of being released. Professionals in our Wholehog Beta-Testing Program are all abuzz about the new features and enhancements, whose main highlights include Network Tracking and Failover, Color Coding, Keystroke Macros and more. The new features – requested by programmers – have passed industry testing for stability and reliability.
The v3.2.0 software benefits those using our current product line of Wholehog 3, Road Hog, Road Hog Full Boar and Hog 3PC systems, as well as the discontinued Hog iPC.
Features and enhancements in version 3.2.0 include:
Network Tracking and Failover
Color Coding
Keystroke Macros
USB Saving for Wholehog 3 console
Improved GUI Throughout
Selective Show Merging
Fixture Schedule Search
Direct Value Entry on Encoder Toolbar
Version 3.2.0 is right around the corner.  Make sure to get instant gratification by signing up for release notification from Barco/High End by getting on the mailing list. Learn more about the up coming release by visiting their website at www.highend.com.
Share

Comments