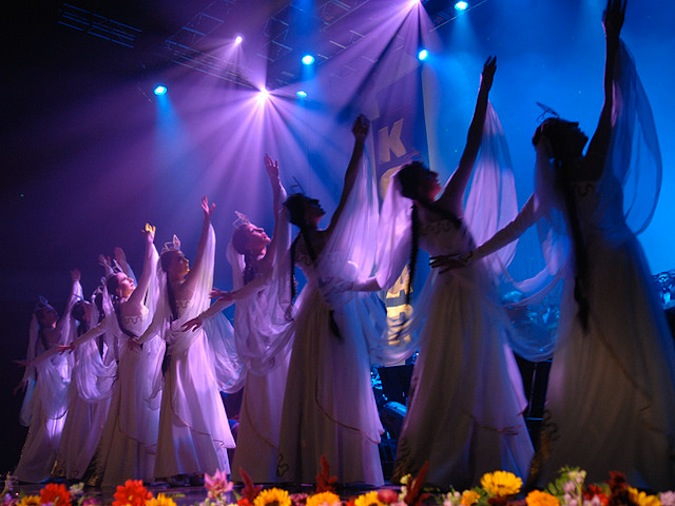 This weeks Friday Flickr Lighting Porn comes from Cory Froke.  I recently got a chance to meet Cory in person while in Vegas recently.  We just happen to be there at the same time.  Cory is an awesome dude.  Wish I could have hung out with him a little bit more, but as it was midnight in Vegas and I was still on right coast time… Yeah, I had to head to bed.
The above photo is the the 2010 KOHAR Tour or the KOHAR Symphony Orchestra & Choir at the Nob Hill Masonic Center in San Francisco, CA.  I am loving the color choices and the back light through the dancers dresses.  You can never go wrong with a little fog and light beams. Check out more of Cory's work on Flickr.com.  You can also follow Cory on twitter @coryfroke. Check out his website too, it's still being worked on, but you can get in touch with him there.
Want to see your lighting design work featured here?  Each Friday, I randomly select a photo from the iSquint Friday Flickr Lighting Porn Pool on Flickr.  It is as simple as adding your photos to the poll!  Add as many photos as you like, the more the merrier.  While you're there, make sure to check out all the great design work from members around the world!
Have a great Friday everyone!
Share

Comments