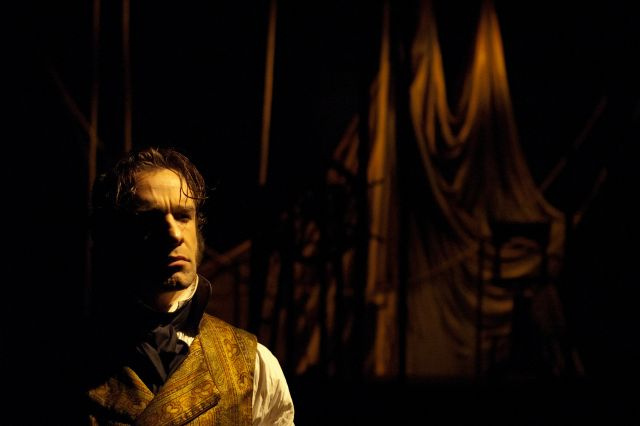 This weeks randomly selected Friday Flickr Lighting Porn comes from lighting design Joseph Glodek out of Temple University in Philadelphia Pennsylvania.  The design is from the 2009 production of Dreaming of Diamonds: The Conwell Project. It takes place in 1888 at Temple University.  The play was presented  as part of the 125th anniversary celebration of Temple University.  The play is about the life of Russell H. Conwell, the founder of Temple College which eventually became Temple University.
I am loving the natural feeling of the late 19th century with dark shadows, source lighting which would come from natural elements of the day.  Shadows can tell more about a person sometimes more then a beam of light.  Excellent work Joseph!  Thanks for sharing your design work on the iSquint Friday Flickr Lighting Porn.  What do you think of Josephs design?  Leave a comment below.
Want to see your work featured here on the iSquint Friday Flickr Lighting Porn?  Each Friday, I randomly select a photo from the Friday Flickr Lighting Pron Poll on you guessed it, Flickr.com.  All you have to do is add your work hosted on flickr to the Friday Flickr Lighting Porn Pool.  Be sure to browse through the pool, there are a ton of great photos on there from designers around the country and around the world!
Share

Comments