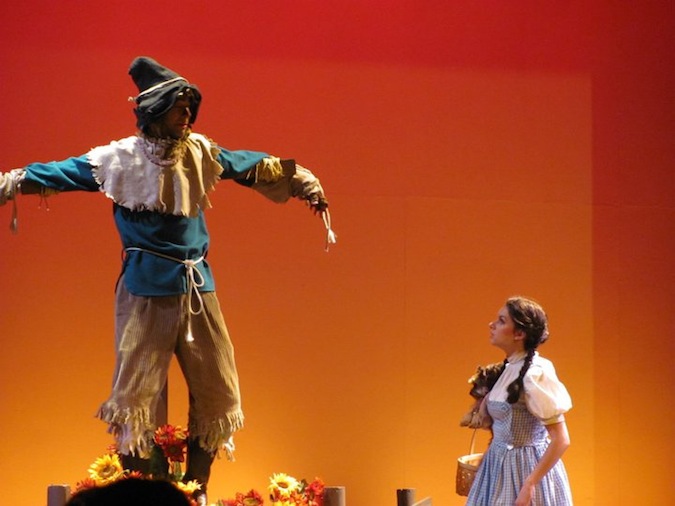 This weeks randomly selected Friday Flickr Lighting Porn comes from Lighting Design Joseph Naftal in New York.  The above image is from the 2010 production of Wizard of Oz at the CM Performing Arts Center in Oakdale New York. Joseph designed the lights for the production.  I am loving the gradation of the cyc from yellow to read with a heck of a lot of orange.  Can you tell I love orange yet? Excellent work Joesph, I am feeling it! Photo credits belong to Briggs Houston.
You can see more of Josephs lighting design work by visiting his photostream on Flickr.  You can check out even more of his work by visiting his website at www.josephnaftal.com. Thanks Joseph for sharing your wonderful design work!
Want to see you design work featured here on iSquint?  Each Friday, I randomly select a photo from the Friday Flickr Lighting Porn Pool on Flickr and feature it here.  All you have to do is add your photo on Flickr and add them to the pool.  Designers from around the country have added their work and each time I go through it, I am blown away by the work you guys produce.  Keep up the great work everyone!
Share

Comments