Big news first… Everyone has been wondering about LDI 2012. Will it be in Vegas, will it be in California, what about New Orleans? I was partial to the long fetched rumor of it being in Washington, DC.  I think I started that one! ;)
Drum roll please….
LDI 2012 if in LAS VEGAS BABY!
LDI just put up a Save the date for LDI2012 in Las Vegas from October 15-21 2012. Mark your calendars!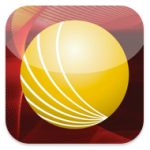 Looks like LDI is not updating their iPhone or Android app for the show.  They did however announce the re-launch of LDIMobile.  It is a web based show guide.  You will need internet on your mobile device in order for it to work.  It works on any device that has a web browser.  It's not an app, but it is definatly better then lugging around a show guide!
Check out the LDIMobile "app" here.  Have a look at the instruction video as well.
See everyone in the swamp! Safe travels.
Share

Comments