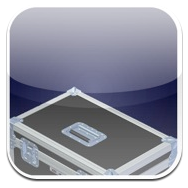 Have you ever been out on the road or out on a gig where you had the sudden urge to design and configure a road case?  It is such a hassle to pull out the laptop, find a wifi spot and do some searching. European case manufacture 5 Star Cases knows just how you feel!
5 Star Cases just announced the release of their FREE iOS app e-CASE.
With e-CASE, the user can browse, configure and select a number of Case Types from 5 Star's wide range of products. The app includes descriptive information as well as technical drawings and images on all the different product genres, assisting the prospective buyer in selecting the right case for the application.
To learn more about the app or to download it for free, visit the iTunes App Store.
Share

Comments