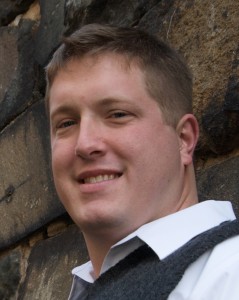 I think this has to be my favorite press release of the year! That's right, I am becoming the editor of PLSN magazine.  Here is more from the official announcement.
Timeless Communications announced that lighting designer and iSquint.net founder Justin Lang will take the helm of Projection, Lights & Staging News effective March 1. Lang has worked in the lighting industry for 15 years, has designed and lit dozens of productions in the Washington, D.C., area including special events at the Newseum, and founded iSquint.net, a blog covering entertainment lighting technology, news and products.
"We're really excited about Justin taking over and building on the great tradition that is PLSN," said publisher Terry Lowe. "He represents a new generation of live event professionals who are innovative, knowledgeable, and new-media savvy. I've always admired what he's done with iSquint.net, and we're excited to have him leading the magazine in our second decade."
"It is an honor to take over the reins of PLSN," says Lang. "I am thrilled to be part of PLSN and look forward to working with the entire staff of writers at Timeless Communications, including Stage Directions and FOH magazines."
PLSN, iSquint, and ProLightSpace will be partnering to provide information and news from around the industry for professionals at all levels. "I look forward to lively discussions on ProLightSpace, a wider spectrum of industry professionals' opinions on iSquint, and up to date, around the world coverage of industry news," Lang added.
Lang said his love affair with lights started when he attended his first Broadway show, Show Boat. He said the curtain lifted, and it was at that moment he knew what he wanted to do – "make magic happen with lights." A graduate of Radford University, he most recently worked for Barbizon Lighting Company in outside sales.
Don't worry, iSquint will still be here.  In fact, it will grow!  I am always looking for contributing writers on iSquint.  So if you have an interest, drop me an email at info@iSquint.net. Thanks everyone for the well wishes and notes!  I really appreciate it.  And if you are heading to Charlotte in a couple of weeks… YES, we will be celebrating!
Share

Comments