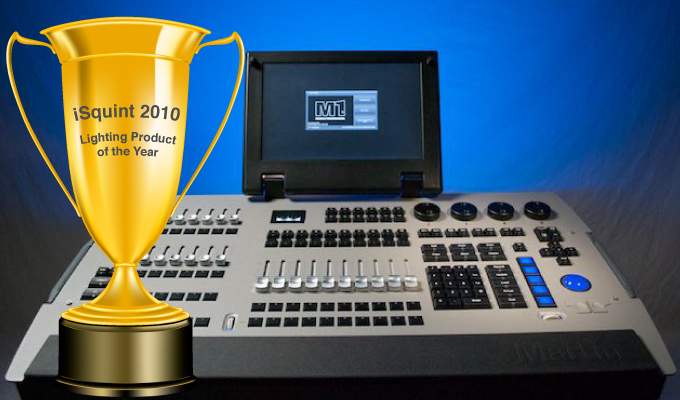 The Martin Professional M1 Lighting Desk
As nominated and voted by you as the best new lighting product of the year, Martin Professional takes home the title this year with the introduction and release of the M1 Lighting Desk.
All week long was a strong battle between the M1 Desk and the Jands Vista Byron desk. In the end, you the readers of iSquint voted on the M1 Desk.  With over 200 desk produced and shipped within six months, it has quickly taken the lighting industry by storm.  The M1 has already been in numerous high profile concerts and events with more on the way.
Congratulations to Martin Professional for winning the 2010 Best New Lighting Product of the Year from iSquint.net.  I would also like to congratulate all the other products and manufacturers that were nominated. While the voters may have picked the M1, you still have great products!  Keep up the great work everyone, now on it 2011!
Last, but certainly not least, thanks to all the readers of iSquint.net.  Not just for reading and following the site, but for nominating such wonderful products and picking the 2010 Best New Lighting Product of 2010!
Share

Comments