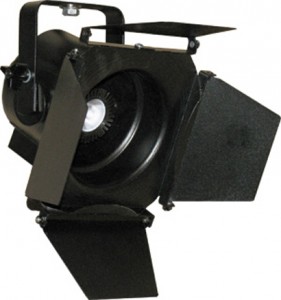 The BD202 and BD203 are theatrical-style units that deliver the lighting equivalence of a conventional 75-watt halogen MR16 lamp with a 70% power savings and up to ten times the lamp life. These fixtures feature the latest in LED technology utilizing warm, neutral and daylight white color temperatures with a 23º or 37º beam spread. The quality components used in the BD202 and BD203 are engineered to optimize light output and minimize lamp stress, resulting in reliability, color stability and lumen maintenance.
Features:
Theatrical design
Locking barndoors
120/277 Volt available
21 Watts
50,000 Hour lamp life
Dimmable with external PWM dimmer
23 or 37 Degree beam
No UV or IR
CBCP equal to 75 watt MR16
Numerous mounting options
Learn more about the Times Square Lighting BD202 and BD203 fixtures by visiting their website at www.tslight.com.
Share

Comments