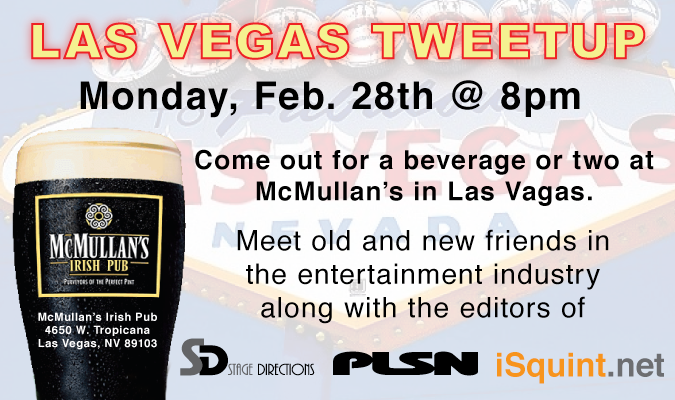 I'll be heading out to Las Vegas early next week to start my new post as Editor of PLSN Magazine.  I'll be there all week, learning the ropes and helping put out the March issue of the magazine.  Jacob Coakley, the editor of Stage Directions Magazine, a sister magazine of PLSN, and I decided to throw a tweetup together to celebrate my new post and meet some of the great people of Las Vegas.
We will be meeting up at McMullan's Irish Pub which is a local hang out for many of the industry locals.  We'll be getting there about 8pm on Monday, February 28th.  Hopefully your show will be dark that night so you can help celebrate as well as meet new and old friends. I know I'll have a couple pieces of swag to give out!
If you can make it, drop me an email at info@isquint.net. We can't wait to see everyone there!
Share

Comments