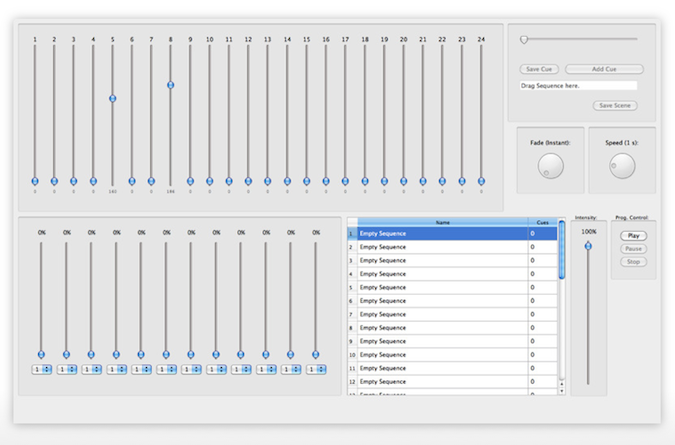 Mac Developer Thomas Günzel has the release of VirtualLightDesk app to the Mac App Store.  VirtualLightDesk is a 24 channel console that runs on the Mac platform.  In order to output from the software to any DMX device, you will need the Enttec Open DMX USB interface.
The VitualLightDesk app has the ability to operate 24 channels of DMX with up to 32 programmable sequences and 128 cues per each sequence.  The app also features easy drag n' drop file system or organizing your desk.  The app require Mac OSX 10.6.6 and cost just $5.99 USD from the Mac App Store.
There are plans for the app to output Art-Net in future versions and updates of the software.  You can learn more about VirtualLightDesk by visiting Thomas's website at thomas.gruenzel-ag.de.  I have linked the Google translated page in English.
Share

Comments