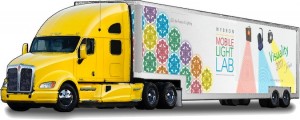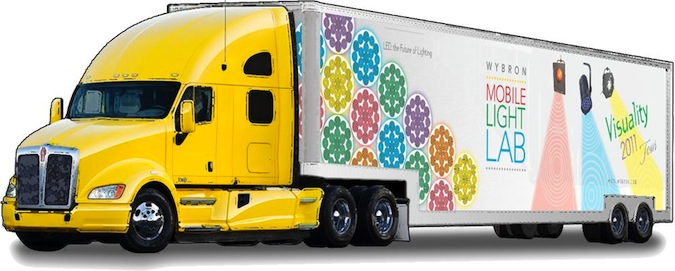 The Wybron Mobile Light Lab is on the road, heading to Southern CA, Kansas, Missouri, Nebraska and Colorado for another two weeks of extraordinary events during the month of April.  April 11-14, the Mobile Light Lab events will be co-hosted with our partner dealers – TMB, ELS, PRG, and Acey Decy — in the Los Angeles area on Mon., April 11; Tues., April 12; Wed., April 13; and Thur. April 14, respectively.
The following week, the Mobile Light Lab will hold it's first event on Monday, April 18 at Theatrical Services in Wichita, Kansas before making it's way to Kansas City, Missouri to co-host an event with XS Lighting on Tuesday, April 19.  Wednesday, April 20, the Mobile Light Lab will be in Omaha, Nebraska for another not-to-be-missed event co-hosted by Theatrical Media Services. The Mobile Light Lab will then travel to Wybron's home state for a Friday, April 20, event at PRG in Aurora, Colorado.
For a map of event locations in April, please visit www.wybron.com.
Share

Comments