Looking for a deal on some of the latest products from High End Systems?  Perfect timing then!  Through June 29th, 2012, High End is offer a bundle package on either their Trackspot Bolt or their new DLV.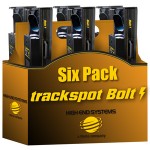 The first offering is a six-pack of trackspot Bolt moving mirror luminaires.  The LED trackspot Bolt provides designers with unprecedented light output, large feature set, and extremely fast movement – all in a compact fixture design.  With a three year warranty and no need to ever change the lamp, the trackspot Bolt is a very economical choice.  Now when customers purchase five fixtures, the sixth is free!
More details are available here: www.highend.com/sixpack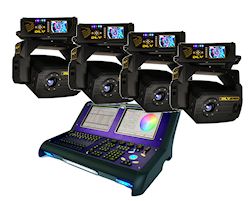 The new DLV Digital Light is also available for purchase in bulk.  The DLV is a compact digital light outputting 4000 lumens.  Based on the same engine as the renowned DL.3 Digital Light, the DLV has the same capabilities and large content package.  Now until June 29, 2012 when customers purchase four DLV fixtures they will receive a Road Hog lighting console free of charge!  The Road Hog console is a full featured Wholehog console capable of controlling 2048 DMX channels.
More details are available here: www.highend.com/DLVbundle
Also available through June 29, 2012, High End Systems is offering a special reduced purchase price for select replacement stepper motors.  This special is limited to quantities on hand and partial shipments must be accepted.  Customers can receive this parts special directly through their High End Systems representative.
Share

Comments