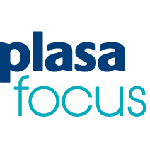 Now that LDI is over, PLASA has announced the next couple of PLASA Focus events in the US and UK.  Here is a listing of the upcoming events around the country.
Nov 12-13, 2012 – Stamford Connecticut
Apr 30, May 1, 2013 – Leeds England
May 15-16, 2013 – Orlando Florida
Sep 10-11 2013 – Austin Texas
Feb 5-6, 2014 – Nashville Tennessee
I personally LOVE smaller events like this.  I have been to one of them and plan on getting to more.  They are a little more relaxed than the big shows.  They allow for more one-on-one time and not the big rush to get around to see every single exhibitor with fear of missing something.  I highly encourage you to take up the chance to visit one of these FREE events!
Learn more about PLASA Focus and all of the upcoming events at www.plasafocus.com.
Share

Comments