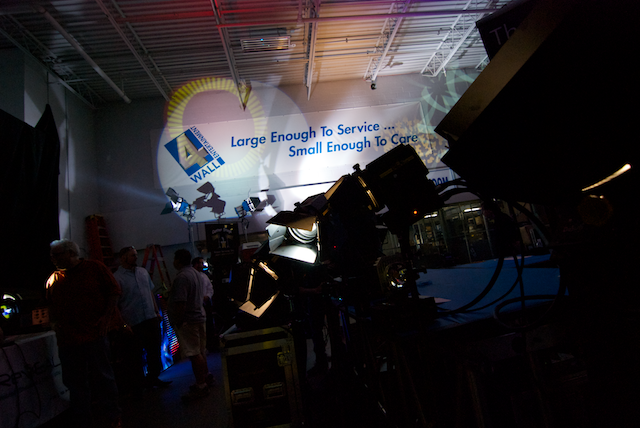 Get ready New York, 4Wall NY is holding their annual Vendor Showcase in two weeks on Thursday, May 30th.  I have been to the past couple, here and here.  I LOVE these types of events.  Local, small and personal.  4Wall does it right with BBQ! Here are the details.
WHEN: Thursday, May 30th from 3pm – 7pm
WHERE: 4Wall NY, 2 Empire Blvd., Moonachie, NJ 07074
WHY: Ummmm, Food, great people and TOYS
WHO: Anyone in the entertainment lighting Industry
Who is going to be there you ask? AC Lighting, ACT Lighting, Altman, ARRI, Chauvet, City Theatrical, Clay Paky, Coemar, Color Kinetics, Elation, ETC, GLP, Leprecon, LEX, MA Lighting, Martin Pro, Morpheus Lighting, Mountain Productions, Robert Juliat, Rosco, Strand Lighting, Sylvania, TMB, Tomcat, Vari*Lite.
In addition, 4Wall's UsedLighting.com division will present an on-site used equipment sale with a number of show specials on popular items.
The showcase is free to the public and all are invited to attend.  BBQ and refreshments will be served throughout the event.  To RSVP visit the official event page on Facebook here.
Share

Comments