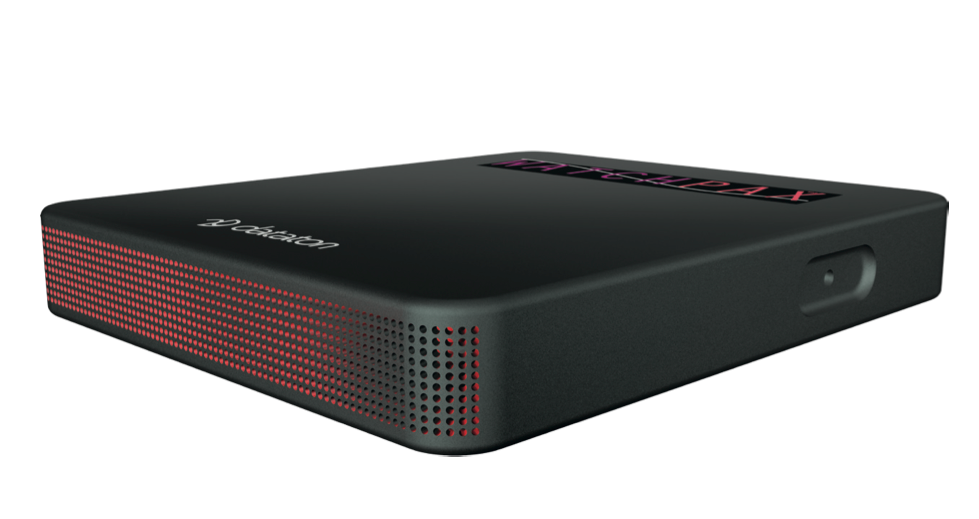 WOW, Did Media Servers just get even more awesome?!? Dataton, the makers of the popular media server WATCHOUT recently launched a new hardware device to their offerings, the WATCHPAX.  Look at it, doesn't it look amazing?!? Its about the size of a Mac Mini! Check out the backside, it is just as sexy!

While it may look cool, how does it function?  Since it was just released and demo models are in limited at the moment, I can't say. From what I have read and heard, it is a pretty powerful boxed based on Dataton's media server software, WATCHOUT. Here is a some more info from Dataton.
WATCHPAX is a solid-state media player optimized for best performance with Dataton WATCHOUTTM multi-display production software. WATCHPAX features built-in WATCHOUT software including license.

WATCHPAX gives you the power of WATCHOUT production tools without the hassle of fine-tuning computers or running long video cables. Create your show in WATCHOUT, and connect WATCHPAX. Add more units as you grow your show, from a single WATCHPAX and display to multiple units and display sources.

WATCHPAX is designed to match the demands of distributed systems and multi-room installs, offering full audio and video capabilities on a standard ethernet network. In installations running in several show areas or rooms, it keeps the hardware close to the display source.
Pretty cool stuff!  To learn more and to see an introduction video, head over to www.dataton.com.
Share

Comments