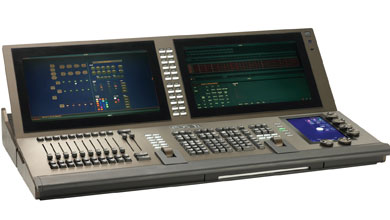 Ready for a bombshell? ETC is getting ready to launch their new flagship console in the Eos family, the Eos Titanium or Ti. At first glance it looks A LOT like the Gio. But it has the full fledged power and characteristic, (Plus more) that we have come to love and demand from the top shelf console from ETC.
Rather then me babble on and on about it.  Hear what the Ti is from it's very own mother, the lovely Anne Valentino. The video also introduces the other big news from ETC, the releases of version 2.0 of the Eos Family Software.
ETC has already put up the new Eos Ti product page, so you can learn more about the latest addition here.
Share

Comments