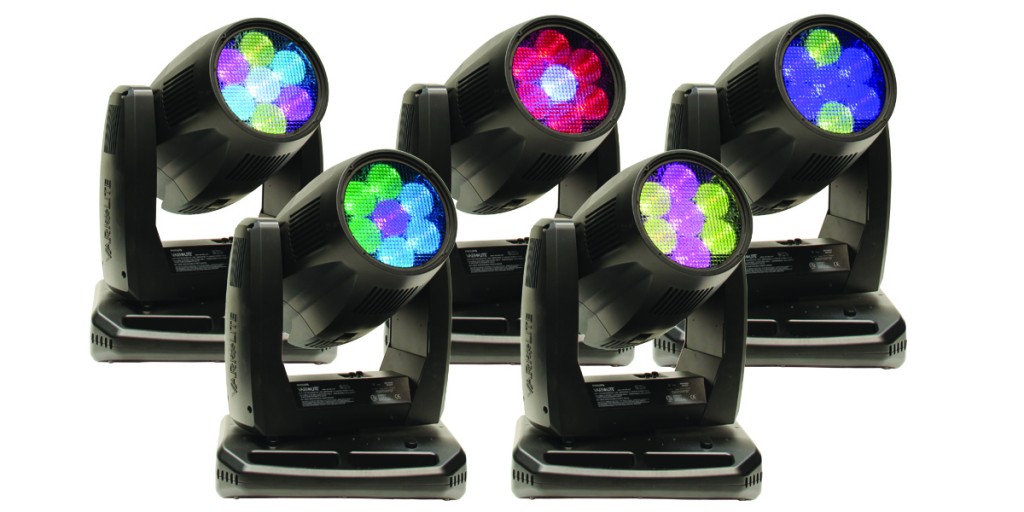 Have you played with the VLX3 Wash, the little brother to the original VLX Wash? In the VLX3 Wash, you are able to individual control the three LED cells. A feature that I personally like. Vari-lite is offering a free software update to the original VLX Wash that allows users the individual control of the seven LED engines! Now your VLX Wash not only can produce "split" colors on stage, but also provide some neat eye candy effects. Vari-Lite is calling this the "indy Mode" on the VLX Wash.
Here is more about the Software Update:
The software update is applicable for all existing VLX fixtures and now gives lighting designers the creative freedom to create stunning multi-colored effects with unique output capabilities that can be easily programmed from any lighting controller.

The individual control is achieved through a second DMX mode where users can toggle between combined or individual control.  The new mode only increases the DMX channel count to 72 DMX channels, but users may also still operate the light in the standard mode using 23 DMX channels.
To learn more and to download the update, visit www.vari-lite.com. See the updated VLX Wash in action with the individual LED control.

Share

Comments