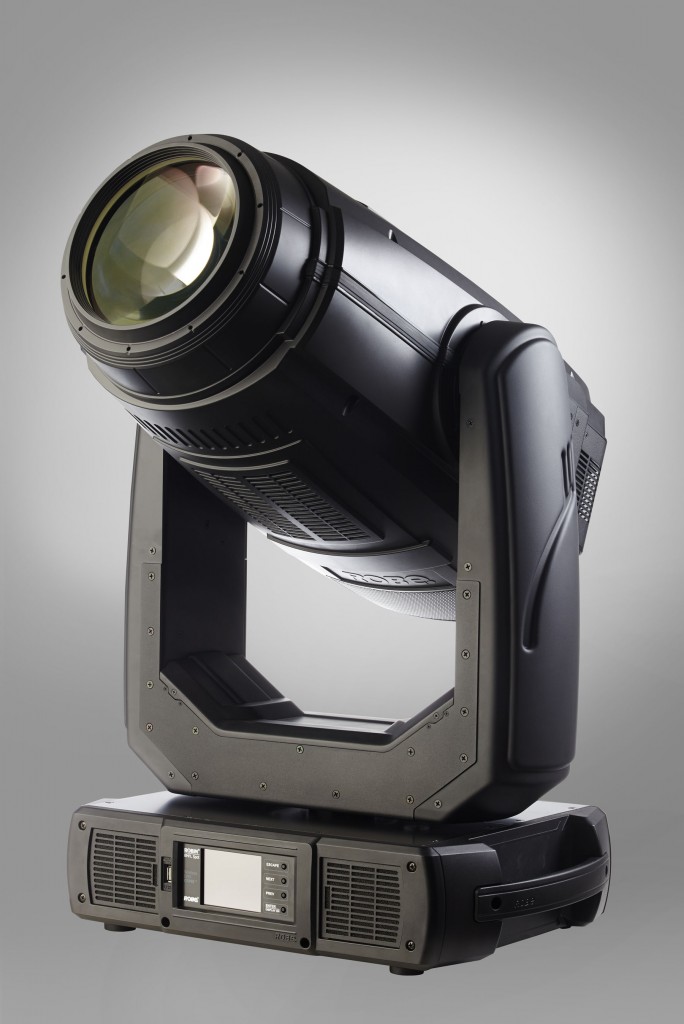 Did you have a nice long Labor Day weekend? Just like all of the kids going back to school, I bet Tuesday was a tough one to get through.  Robe Lighting was kind enough to make watching videos during work hours acceptable by launching their latest product via their new web portal, Robe Premier. Did you join in with the other 11,000 people  around the world "working" at 2pm EST on Tuesday to see Robe CEO Josef Valchar introduce the BMFL? What did you think? Love to hear your thoughts in the comment section.
BMFL??? I bet your mind went straight to the gutter with that one no?  Before the launch I heard rumors of the name and that is right where my thoughts went! BMFL stands for Bright Multi-Functional Luminaire. The OFFICIAL name, the BMFL Spot. Here are some details from Robe on the BMFL.
The BMFL Spot has a custom light source designed for Robe and produces a staggering powerful 250,000 lux at 5 meters (or 16 feet) – no other product currently on the market can equal this output!

Despite its power and comprehensive feature set, it weighs just 36 kgs, (or 79 lbs)… and has a compact body profile. The lamp produces light at a CRI of 92, this combined with a refined optical system, 5 – 55 degree zoom, results in a crisp, high-quality fat beam that is truly homogenized and without a hotspot. The new, high definition color mixing technology can produce a full spectrum of colors. There are also two color wheels which include filters that can be utilized to adjust color temperature and improve the CRI of the white output in aging lamps. There are two rotating gobo wheels – each with six slot&lock gobo positions. There are also two Rotating Prisms. The Dual Graphic Wheels both focus within the same focal plane and the rotation and movement can be individually controlled and varied… to create ultra-cool, infinitely subtle special effects. The frost and dimming functions provide further effects. Three grades of Frost are available and the dimmer is exceptionally smooth with no distortion, so the full beam width is visible right up to the point at which it disappears. The strobe effect is authentic with up to 10 flashes per second! Aimed at long-throw applications, the newly patented Robe EMS (Electronic Motion Stabilizer) technology, enables the BMFL to absorb vibrations from audio outputs, truss movement, sprung or suspended floors, etc. The BMFL is a very powerful, feature-packed luminaire that will provide a real signature light source for any project.
Exciting right?  Want to check it out?  Robe is touring the WORLD with the fixture and is probably in a city near you. While additional details about the BMFL are lacking on Robe's website. The product page does have the current world tour dates and location.  Check it out at www.robe.cz.
Share

Comments