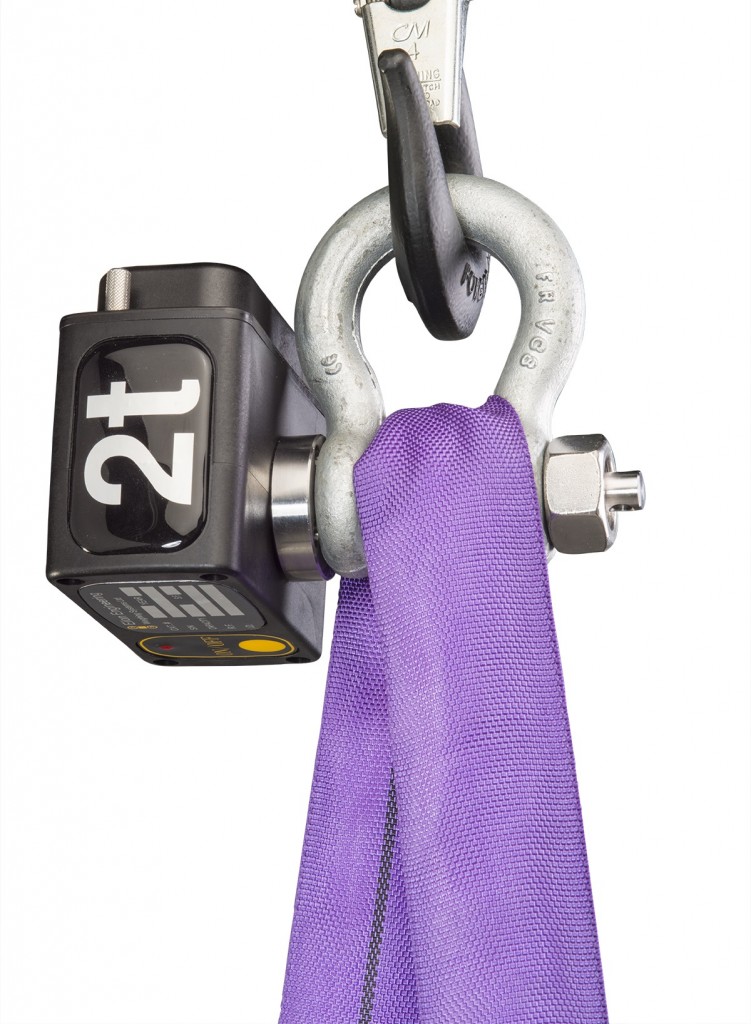 Eilon Engineering Offers New Ron StageMaster 6000 G4 Wireless and Wired Shackle Pin Load Cell
Talk about a mouth load! With heavy loads above our heads and safety on every ones mind, monitoring the weight of truss has be come an inportant topic in the industry.  Eilon Engineering offers a new load cell monitoring system that is built right into the shackle for ease of use. If you are one of those that don't truss wireless signals for an important task such as load monitoring, have no fear, the new Ron Stagemaster 6000 is offered in both wireless and wired.
Here is more from Eilon Engineering:
Eilon Engineering announces launch of the new Ron StageMaster (RSM) 6000 G4 Wireless and Wired Shackle Pin load cell for load monitoring and overload prevention. The advanced load cell features a new shackle pin design that makes it ideal for applications where headroom is extremely limited while its wireless capability makes for a quicker installation.

The RSM 6000 G4 Shackle Pin load cell includes a 5/8″ standard shackle enabling an extremely low headroom loss of only 2.4 inches (61mm), especially important in indoor applications where ceiling height is often an issue. Made of aerospace quality, high-strength alloy steel, the RSM 6000 G4 Shackle Pin load cell, like all Eilon Engineering load cells, is fatigue rated to withstand unlimited load cycles without the risk of failure or damage to the steel. The RSM system features continuous monitoring up to 5000 hours (10,000 hour battery life option), and unlike other systems on the market contains absolutely no standby or sleep modes, which are risky and unacceptable from a safety perspective.

Safety above all

In addition to the fatigue-rated load cells and continuous monitoring up to 5000 hours, the RSM system includes a raft of other safety features including independent data flow and multi-channel transmission, as well as internal verification, an internal safety check that ensures the displayed data is always an exact match with that being transmitted by the load cells. An extended transmission range up to 2km adds an additional layer of safety. Furthermore, Ron StageMaster load cells work with any motor control system to provide automatic emergency stop (E-stop) and overload/under-load alarm (visual and audible).

Ease of operation and setup

The IP 65-rated system communicates wirelessly to a PC laptop via a receiver, eliminating messy cabling and lengthy setup time. The result is a quick-to-install plug and play system, essential in many facets of the entertainment industry like tours and on-the-road productions. And thanks to a Slave-Master option, a nearly unlimited number of load cells can be used.

Real-time monitoring

The laptop-based Ron StageMaster safety system features real-time monitoring of all loads from a single screen and from any location. And for simple integration with the plot, the RSM system software allows for overlay of the load map right onto the plot on screen, making it easy to see where motors, weight, etc. are on the plot. This enables the rigger to immediately identify the location of an overload and take swift preventative action. In addition, the set point option enables immediate motor stop in case of an overload. The system provides a record at the end of the show, is compatible with smart phones and tablets and can even send SMS alerts.

RSM compatibility

The RSM 6000 G4 Wireless and Wired Shackle Pin load cell is compatible with all Eilon RSM G4 systems (wired and wireless), including the Ron StageMaster Classic and the recently launched Ron StageMaster Hoist Integrated load cell.
For more details visit www.eilon-engineering.com
Share

Comments