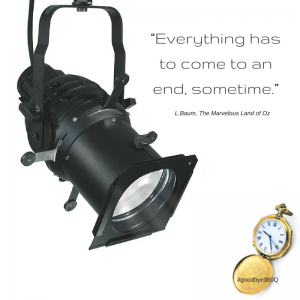 "Everything has to come to an end, sometime."
– L.Baum, The Marvelous Land of Oz
It can be a shock sometimes, a product that we have known, loved and used everyday but forget about how important it was in our life can suddenly be made no more. After 40 years, Altman Lighting has decided to retire the 360Q. Mark your calendars, May 1st is the day the 360Q is removed from Altmans catalog. With millions of units in theatres and spaces around the world, Altman will continue to provide parts, while they last.
I owe a great deal to the Altman 360Q.  It helped illuminate many of my designs early in my career.  While it has been a while since I used one, I still have the beam diameters for the 6×9, 6×12 and 6×16 engrained in my brains. Something you would think you would forget.
Join Altman in sharing memories of the 360Q by sharing your stories on Facebook and Twitter with the hashtag #goodby360Q. Thank you Altman for providing us with such a wonderful light.
Share

Comments