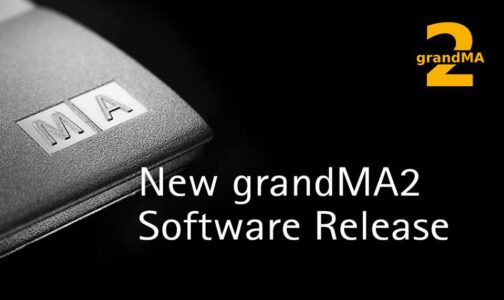 Happy Labor Day USA! While North America takes a three day weekend to celebrate the unofficial end of the summer season, the Germans in Paderborn have been hard at work fixing bugs and releasing the latest software version to the industry leading lighting control system, the grandMA 2.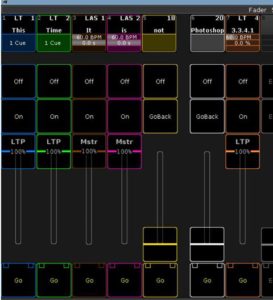 Towards the beginning of the summer, MA Lighting launched the long awaited software version 3.3.2.2. That version brought many new features such as an enhanced PSR, (Partial Show Read) system, fixture offsets and a number of brilliant advances to the system. In this latest version, (3.3.4.1), MA Lighting fixed a number of bugs as well as added a few additional features that users and operators have been asking for.
Halfway through the summer, Op Chris Lose posted an image similar to this one on the left throwing the MA Lighting Facebook group into a tizzy. If you carefully examined his image, you quickly realized it was a hoax and modified in Photoshop. Op Benoit Baillard confirmed this morning upon the release of 3.3.4.1 that changing the appearance, or color of executors is now a real feature and not a cleaver hoax as Mr. Lose is prone to too.
As with any new software release, MA Lighting and A.C.T Lighting, the US Distributor of MA Lighting highly encourage users to download and test the latest software before operating a show with the latest software. Be sure to download and read through the entire Software Release Notes for 3.3.4.1 to learn about the latest features and to understand which bugs and fixes have been implemented. You can download the console, onPC, VPU and all of the assorted grandMA2 software version for 3.3.4.1 here.
Share

Comments