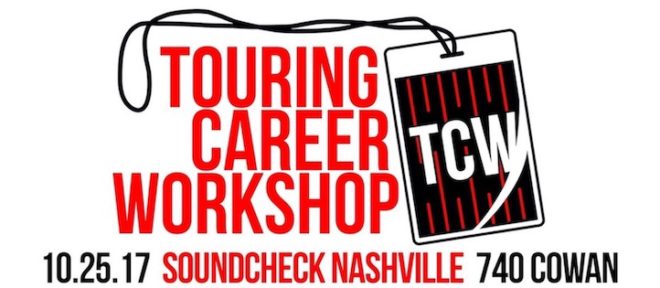 Are you new to the industry? Are you looking for advice and help on how to break into and maintain a healthy touring career? Looking to make contacts and new friends around the industry?
Chris Lisle's Touring Career Workshop is the perfect event for you. On Wednesday, October 25, 2017 The Touring Career Workshop takes place from 5pm to 9pm at SoundCheck Nashville, TN. The main event and session begin at 6pm. The Touring Career Workshop is open to anyone and everyone. Cost… NADA… FREE!
Where:
SoundCheck Nashiville
This years sessions include:
Getting the Gig

Touring and Retirement Planning

The Roadie Lifestyle

Situational Awareness and Safety

Touring 101

Production Manager Panel

Balance: Family and Relationships

One on one with Joy Black, Adam Warren, Troy Von Haefen, RJ Stillwell
Registration for this year's workshop will be open on Monday September 18.
Learn more about the Touring Career Workshop by visiting: touringcareerworkshop.com
Share

Comments