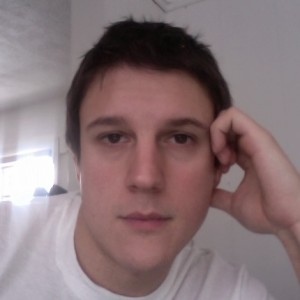 For the last 10 years, James Bedell has been a lighting designer based in NYC. He developed a love for the theater and theatrical lighting while attending Pace University. There he was mentored by Obie-award winning lighting and scenic designer Chris Thomas. While at Pace, James lit over 30 productions ranging from student directed work, to main stage productions for the 700+ seat Michael Schimmel Center for the Arts. Staying on at Pace, James went on to manage lighting for the Schimmel Center, coordinating lighting for a wide variety of productions ranging from local theater companies to nationally televised productions, including Inside the Actor's Studio.
All the while, James designed lighting for Off and Off-Off Broadway theater and dance companies including, the critically acclaimed Brick Theater, ShakespeareNYC, Origin Theatre Company, the Looking Glass Theater, and many others. His work on the Tempest for the Looking Glass earned him a SpotlightOn award for best lighting design.
Nearly 4 years ago, James shifted focus from lighting in the entertainment world to lighting architectural spaces. As a lighting designer for Tirschwell Architectural Lighting, James worked on projects ranging from high end residences to corporate headquarters, restaurants and retail locations.
In 2008, James launched Build2Sustain, a consultancy dedicated to making the business case for sustainable design in commercial spaces. He is enormously proud of the thought leadership and content development that came from Build2Sustain. When the time is right and the funding available, look for Build2Sustain to relaunch it's consultancy practice.
Taking what he's learned from Build2Sustain, James is refocusing his efforts into lighting design. For more on his work and his practice go to jamesbedell.com or follow him on twitter @jamesbedell