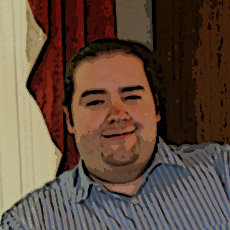 John Hathcock is a contributing writer here on iSquint.net.  John has years of experience in Lighting Design, technology and product knowledge within the entertainment lighting industry.  John brings his experience from the House of Worship market along with his taken on products and news on the industry here to iSquint.
Bio:
John Hathcock is the resident lighting designer at Riverdale Ministries in Upper Marlboro, MD and a guest columnist here at Isquint.net. Having studied and worked in technical theatre for more than a decade, John has worked with many local theatres, churches and concerts. Based in the DC Metro area, John's day job has him selling lighting for a national lighting company.  He specializes in lighting design and integration, set design, lighting console programming, and FOH sound mixing.
John brings a unique perspective to lighting having spent a majority of his lighting career working within local ministries. With the ability to bridge the gap between technology and the house of worship client comes a new understanding of the tools we use every day.  John hopes to share some of this with you each month.
Disclaimer: Please note that any opinions or statements are those of the writer and not of their employer or of iSquint.net