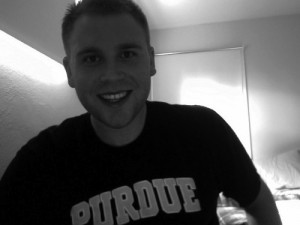 Scott Renick is a relative newbie to the live entertainment technology industry, with just over two years of professional experience. His expertise lies in the graphics/multimedia production and display technology realms, a world rapidly colliding with the entertainment lighting field. Scott works with a diverse client base to develop strategies, software, and hardware capable of integrating exciting media elements into live event designs. He will be attending LDI for the first time in 2010
Scott recently graduated from Purdue University, where he studied computer graphics, computer and information tech, and theatrical lighting. He is currently employed by an event production company and aluminum truss manufacturer based out of the midwest.
Any opinions or statements made do not necessarily reflect those of Scott's employer or iSquint.net.