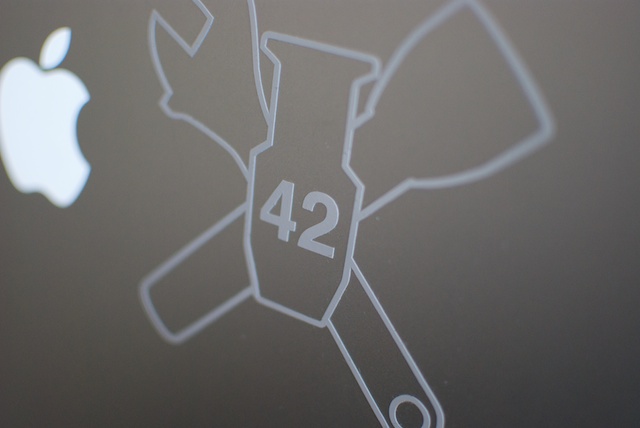 Show your love for your favorite website while letting the world know how you roll while FOH on your computer on in the terminal waiting for a flight. Introducing L3 logo vinyl decal for almost any surface. The decal features the Love it, Lock it, Leave it logo, the iconic crossed crescent wrench and flashlight. The decal measures in at just under 4″ square. Perfect for the front of any size MacBook, iPad, or any other space that has 4 square inches of space that needs filling.
And yes, it works on almost any case, like the DodoCase we HIGHLY recommend.
The L3 Logo Vinyl Decal is available in either white or black. Be sure to choose when ordering below.