For Our Loyal Readers, A Holiday Discount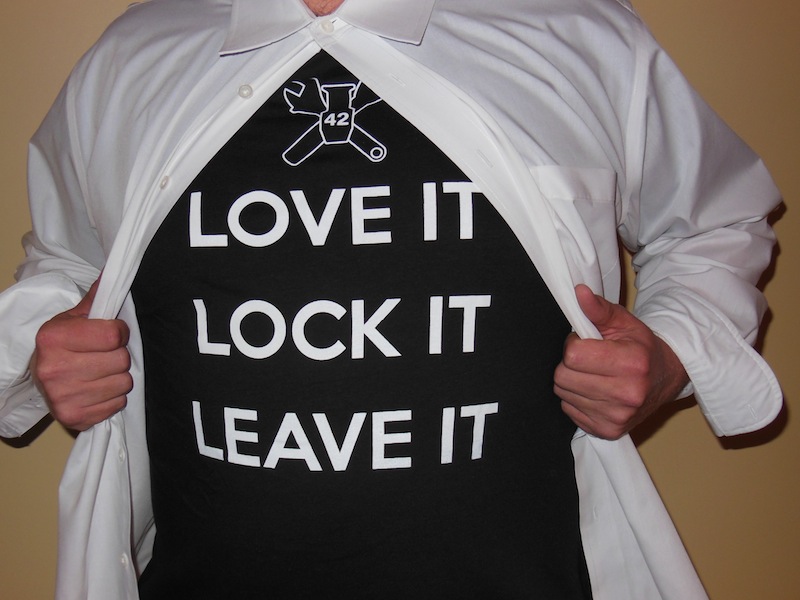 This last week before the Holiday Season really kicks into overdrive. We here at iSquint want to offer a special Holiday Discount to our loyal readers and subscribers to iSquint. From December 17 to December 21, we are offering the Love It, Lock It, Leave It t-shirt at a discount to you. Hurry and get your order in before the week is over!
Show your love for your favorite website while letting the world know how you roll in the catwalks. Introducing the all new iSquint L3 shirt, Love it, Lock it, Leave it. The shirt is a black 100% cotton Heavyweight jersey Tee with white screen printing on the front, inside collar and dual color on the rear outside collar.This shirt is design for the squints of the world.
If you don't love it, lock it, leave it… this shirt might not be for you. Though, don't let that stop you from buying it!