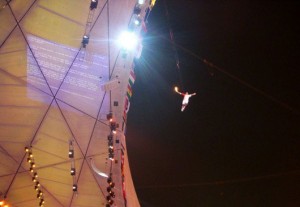 This photo was taken at the Opening Ceremonies of the 2008 Summer Olympics in Beijing. If you look closely on the background, you'll notice the ever famous Blue Screen of Death, (BSOD) that almost every single windows user has experienced.  It happens after windows encounters a major problems or error.  Once you get the BSOD, you basically have to re-start you computer to use it again.
Well, the opening ceremonies had their own BSOD.  While I certainly can not find any article or news about this in the main stream media, I have a pretty good idea where this came from.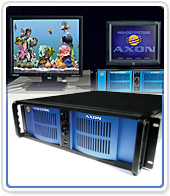 I recently received a "gloating" email from High End Systems about haveing over 100 axon media servers in use at the Opening and Closing Ceremonies.  The Axon servers were and are being used for large projections, "wrap around" movies such as seen in the opening ceremonies.  Althought eh email doesn't mention anything about "video texturing" the staduim, I am almost 100% they did and thus this is were the BSOD came from as the Axon DOES run windows!
Share

Comments