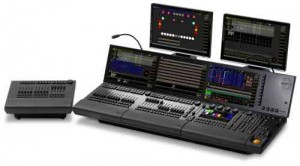 Ma Lighting, the makers of the GrandMa lighting Console have been working on a new Version the the GrandMa lighting console called the GrandM2.  MA Lighting say GrandMa2 redefines "controlling multimedia-filled lighting rigs". the GrandMa2 promises total show control – weather of concerts, theatre, opera, special events or television, in the way each style dictates – for all elements including dimmers, LEDs, moving lights and media servers, from a single, intuitive control surface.  The newley designed screens allow easy access to all commands.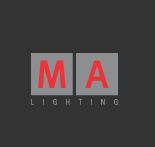 MA Lighting has kept the intuitive GrandMa control philosphy, including the same command line and syntax, while improving and extending the software and optimizing the colors and views.  The advanced networking architecture is even more powerful and allows full upward compatibility from Series 1 GrandMa, while a 'Series 1' mode also allows for full downward compatibility.
While the new GrandMa2 is still in beta testing, it is rumored that the board will start to ship late 2008 or early 2009. To learn more about the GrandMa2, visit the new website dedicated to it here.
Share

Comments