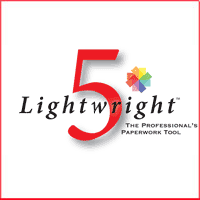 Good News from McKernon Software, Lightwright Version 5 is on it's way! While no release date has been set, Version 5 is expected late 2008 or early 2009.
Anyone who registers an Individual or Institutional license for Lightwright 4 between September 15th and when Lightwright 5 is released will receive a free upgrade to version 5.  Lightwright 5 is expected to be released late in 2008 or early 2009.
For more information or to locate an authorized dealer to purchase Lightwright 5, visit John McKernon's website or City Theatrical.
Here are some of the New Features Included in Version 5:
Lightwright/Vectorworks Data Exchange
Complete History
Worsheet Reconciliation
Network Connectivity
All-New Worknotes
Color Scroll Design Window
Moving Light Wheel Design
Global Search
Template Pictures
Color Swatches
Live Counts
More User-Definable Columns
Automatic Dimmer Load Balancing
Share

Comments