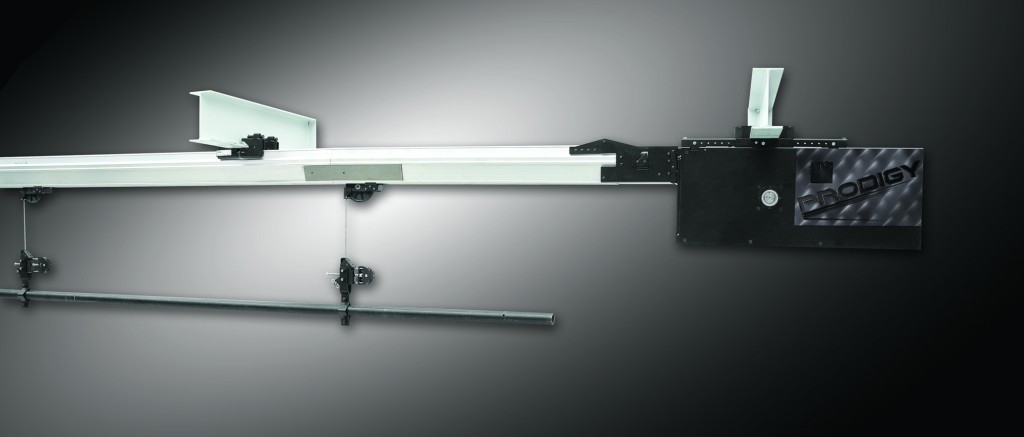 WOW, talk about big news!  ETC really is raising the bar just as their ad's have been saying! It was just announced that ETC is entering into the Rigging Market with a new division of the company, ETC Rigging.  You can find more about ETC Rigging by visiting their website at www.etcrigging.com.
I am going to let the Offical Press Release tell the rest of the story:
Already leaders in the entertainment-technology industry with their respected lighting fixtures and control systems, ETC will unveil a line of innovative motorized hoists and hoist-control systems for theatrical and architectural use. The product family is called ETC Rigging™, and its first offerings — on view at LDI — will be the fixed-speed ETC Prodigy™ hoist systems and ETC QuickTouch™ controls. (More specific information on the benefits and features of ETC Rigging can be found on the new Web site www.etcrigging.com , which offers detailed video and animated illustrations of the products.)

ETC Chief Executive Officer Fred Foster explains this major corporate move: "ETC has always been driven by the pursuit of a better way to do things – to create products that represent real progress in entertainment technology. We have developed this new range of rigging systems with the same spirit of pioneering technological innovation that brought the industry our Source Four spotlights. Our ETC Rigging systems literally and figuratively raise the bar – engineered to set new standards for safety and smart design, while being affordable."

Experts for almost 35 years in the stage world, with thousands of lighting installations worldwide, ETC has closely scrutinized the state of the art of rigging. "We found significant opportunities for improvement," says ETC Vice President of Business Development Bill Gallinghouse. Sophisticated technical features such as slack-line detection, status feedback, load cells, and absolute position encoders, are standard — not options — in ETC's rigging product range.  "We have rethought the fundamentals so that more kinds of venues have access to cutting-edge automated rigging," says Gallinghouse. "The range of applications for this first series of ETC Rigging will go from grade schools to high schools, colleges and universities, to houses of worship, community theaters, and TV."

ETC Rigging includes unprecedented innovation in technology — a smaller powerhead, unique cable management system, an innovative compression tube backbone. Prodigy hoists retract compactly into 30 inches of plenum space, fitting into low-ceilinged venues while preserving sightlines and aesthetics. Venues whose architecture could not support other hoist systems can now access motorized rigging: ETC compression-tube technology imposes no additional lateral-load stress on buildings. And new buildings with limited budgets can choose affordable ETC Rigging instead of having to specify expensive catwalks or other structures to gain easy, safe access to their truss and stage equipment.

Known for their award-winning control systems in the lighting world, ETC has taken this expertise into the rethinking of better controls for hoist automation, with the result being the powerful, scalable, yet simple to operate ETC QuickTouch series.

Gallinghouse emphasizes, however, that technological innovation is just one part of ETC's overall plan to serve this market: "ETC is partnering with the most experienced and qualified rigging installers and supporting them with our unmatched project management, customer and technical service, and manufacturing to provide complete, safe and economical rigging solutions."

ETC says that orders are already being taken for ETC Rigging systems, and the company plans to begin shipping the products in January.
Share

Comments